What is preferred equity?
Preferred equity relating to property development projects, is the next level of risk capital that sits on top of, or replaces mezzanine finance.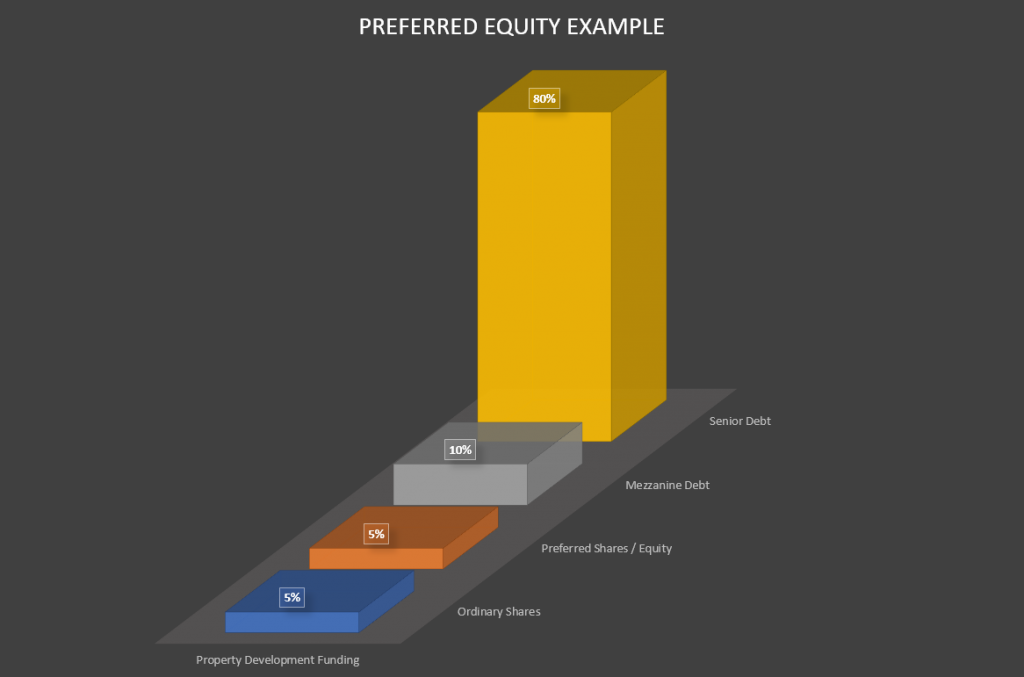 The percentage break-up in the above example may vary greatly. Some Banks and private lenders will not allow mezzanine finance and therefore compels the project to seek funding or investment secured by preferred shares in the land owner company.
It is generally expected that the developer will contribute some equity in the project in real cash or added value to the development site by way of development consents or approvals.