If you are a financial advisor SMSF finance is available now from Prudential Finance .  The Australian Financial Review today said: "Westpac has rocked the increasingly nervous property market by withdrawing new loan offers to self-managed superannuation funds looking to invest in property.  The bank, the nation's second largest mortgage lender, and its subsidiaries, Bank of Melbourne, St George Bank and BankSA, will withdraw from lending to small super funds at the end of this month, following a review of funds' prospects and its exposure."
Call us today 1300 550 669 as Financial Advisor SMSF Finance Is Available Now!
Prudential Finance has investors and private lenders who will lend to SMSF and Companies for real estate purchases and refinances (subject to terms and conditions).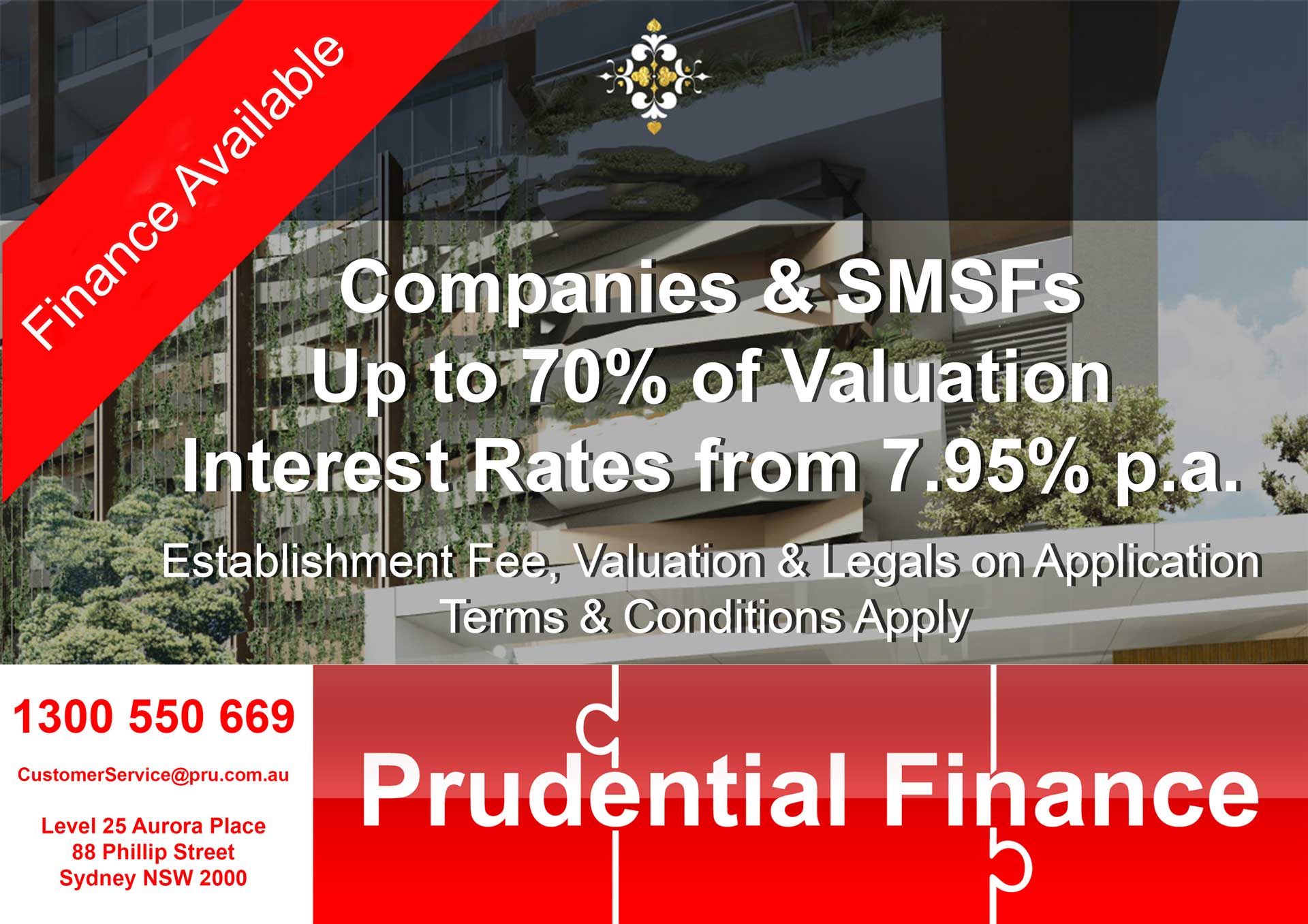 Interest rates start form 7.75% per annum to approved borrowers.