Our experience over the past 20 years in property development finance & construction loans and property development, provides you with an edge in the market by achieving funding objectives, quickly and effectively. We will provide you with the best development finance interest rates and terms available.
We will provide you the lowest interest rate and highest LVR available at the time.
Non-Bank, Mortgage Funds, Private Lenders and High Net Worth Investor loans.
Loans $1M to $500M+
Call 1300 550 669
Property development finance interest rates start from sub 3% p.a. for Bank finance, 4.84% p.a. for Low-Docs under $1.5M and Private development finance start from 2% p.a. plus line fee.
No pre-sales construction finance start from 5% p.a. plus line fee.
90% Development Finance Available Now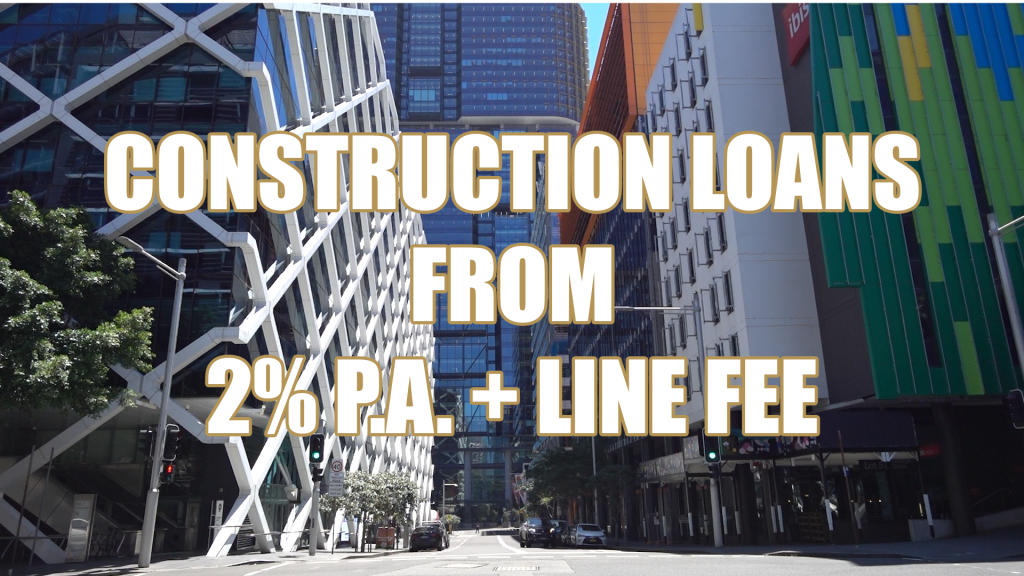 Low-Doc Construction loans under $1.5M start at 4.84% p.a.
Call 1300 550 669 to discuss your property development finance and construction loan requirements.
Whether you are a long standing conservative property developer seeking low interest rate property development finance from a Bank, Building Society or Institution or a developer seeking more flexible finance facilities from private lenders with no pre-sales or mezzanine finance for higher gearing and less equity, we can provide a funding solution to cater for your strategic needs.
Property development finance joint ventures are also available on a case by case basis.
We have Mortgage Funds, Private Lenders & High Net Worth Investors who will lend construction loans without presales before commencement of construction.
For property developers seeking low interest rates we are able arrange 1st mortgage funding through the major Banks, Institutions, Building Societies and non-Bank Lenders.
Mezzanine finance secured by a 2nd Mortgage is possible with a number of Banks allowing subordinated debt.
We have very large investors that can provide 1st mortgages up to $1b and 2nd mortgages up to $100M or more for projects that do not comply with normal Bank criteria or the loan amount is too large for a private lender or mortgage fund to finance.
A property developer's ability to acquire new projects directly relates to the amount of equity/cash the developer is required to contribute to the project. Through prudent financial structuring Prudential Finance can maximise a developer's debt gearing to free up capital for the next project.
The company draws upon the extensive property development, real estate and development finance experience of the talented Prudential Finance team, who can relate to the financial needs of property developers.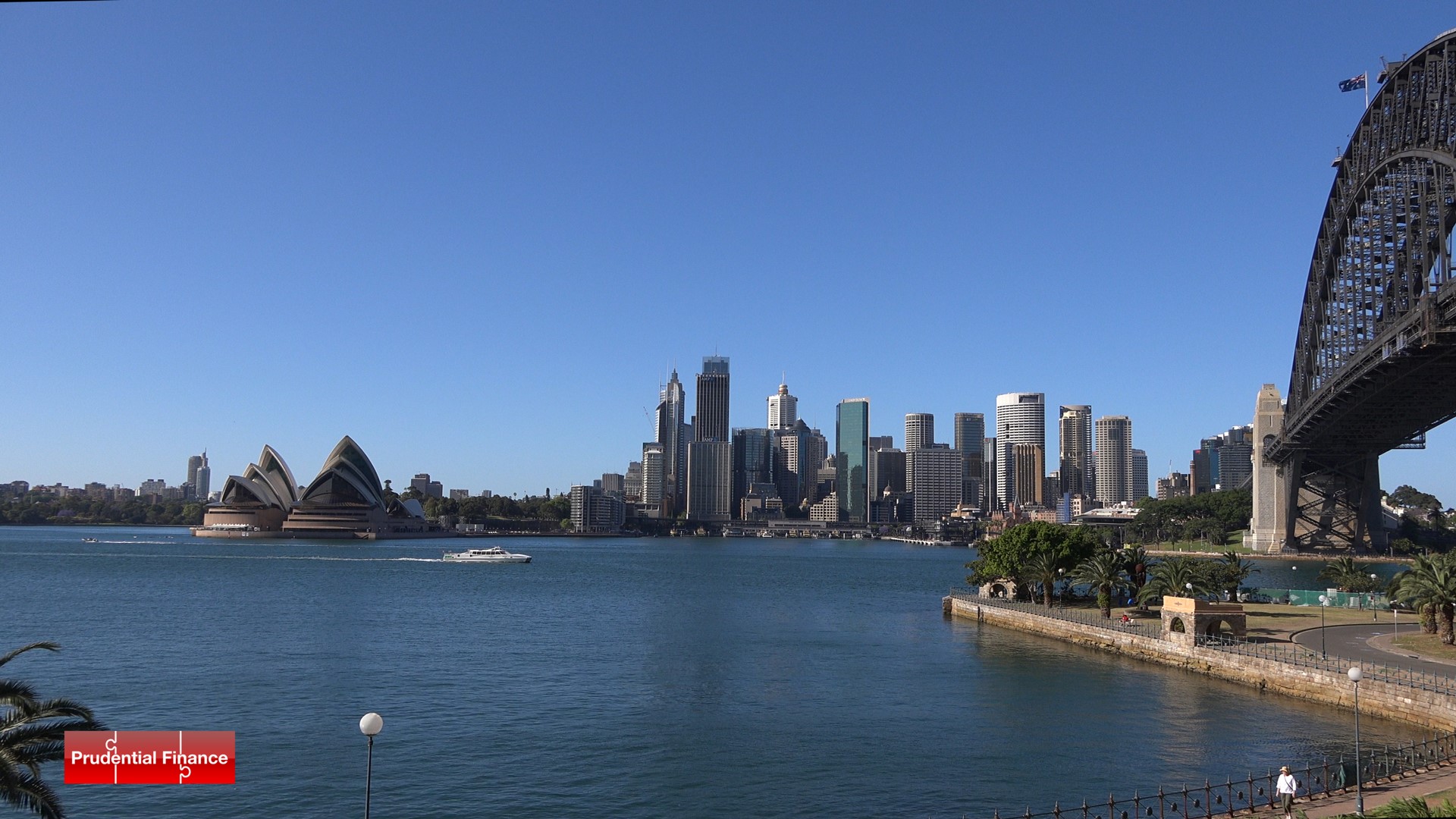 If you require property development finance in NSW, VIC, QLD, WA, NT or SA call us today to discuss your development finance needs.
Partner your development with Prudential Finance
Sydney – Melbourne – Brisbane – Perth – Adelaide – Darwin
What is the general range for property development finance interest rates?
Interest rates vary for development finance from sub 3% p.a. for Bank finance, from 2% p.a. plus Line fee for Mortgage Funds and up to 12% p.a. for private high net worth investors.
What is property development finance gearing?
The borrowers debt-to-equity ratio determines whether a borrower is low or highly geared. Therefore the higher the debt the higher the gearing.
What is Mezzanine Finance?
Mezzanine Finance is the used to fill the gap between the first mortgage and the remaining project costs. A portion of cash equity is still required to be contributed by the developer.
How do Property Development Joint Ventures work?
Property Development Joint Ventures may be used when more equity is required in a project or the developer lacks development experience and requires a partner to provide expertise and experience. The joint venture agreement will vary from project to project as to partner roles and profit shares.
What is a Mortgage Fund?
Investors put their money into a mortgage fund which is managed by a mortgage manager.
The mortgage manager uses this money to lend out as mortgage loans to a range of borrowers who use the funds to buy and/or develop properties.
There are two types of mortgage funds:
Pooled Mortgage Funds
– All investors share in all mortgages/investments
– All investors share the income and spread the risks of all mortgages/investments
– Some funds promote that you can withdraw your money at short notice, but it might take a while (e.g. 12 months) to get it back
Contributory Mortgage Funds
– You or the fund manager choose which mortgage(s) you invest in
– Your mortgage(s) might pay a different income than other mortgages in the fund
– Your risk depends on the quality of borrower(s) you or the fund manager lend to
– For most funds, you can only withdraw your money when your mortgage(s) mature
Who is a Private Lender?
A private lender is a non-bank lender; an individual high net worth investor, company or Mortgage Fund.
Watch our development finance video on YouTube