Development Finance no presales are available from our private lenders now.
Prudential Finance can arrange development finance with no presale requirement before construction works commence.
Get your project moving without presales!
Interest Rates from 9% p.a.
Loan to value ratio 60% to 65% of valuation GST exclusive
Loan to cost ratio a of maximum 80% GST exclusive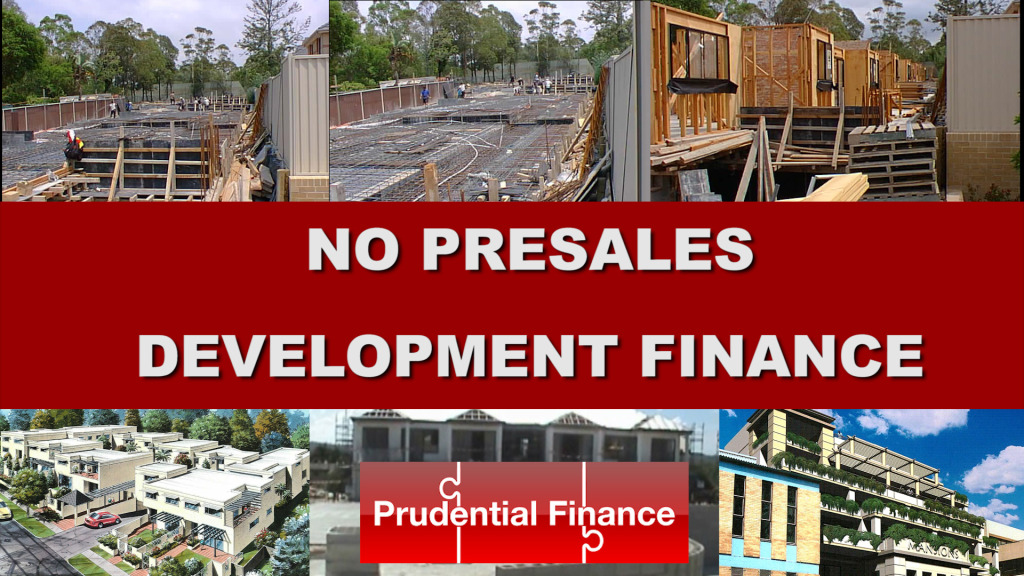 We also are able to arrange presales through our Renounceable Sales Contracts. foe more information click Renounceable Sales Contracts.
Through Prudential Finance's long established relationships with investors and lenders, we are able to offer reliable sources of private funds for construction loans on favourable terms.

Call Prudential Finance 1300 550 669 for your construction funding with no presales.