Victoria's Growth Area Infrastructure Contribution (GAIC) historical GAIC rates changes.
The growth areas infrastructure contribution (GAIC) was established to help provide infrastructure in Melbourne's expanding fringe suburbs.
It is a one off-contribution payable on certain "events" usually associated with urban property development. These are usually buying, subdividing, and applying for a building permit on large blocks of land.
GAIC Rates
Below you can see a Balanced increase in each band per year.
Type B1/B2 and C have higher rates as relates to recent purchases, B1/B2 on or after 2008/2009, C on or after 2010 and or are in investigation areas such as Cardinia, Casey, Hume, Melton, Mitchell, Whittlesea and Wyndham.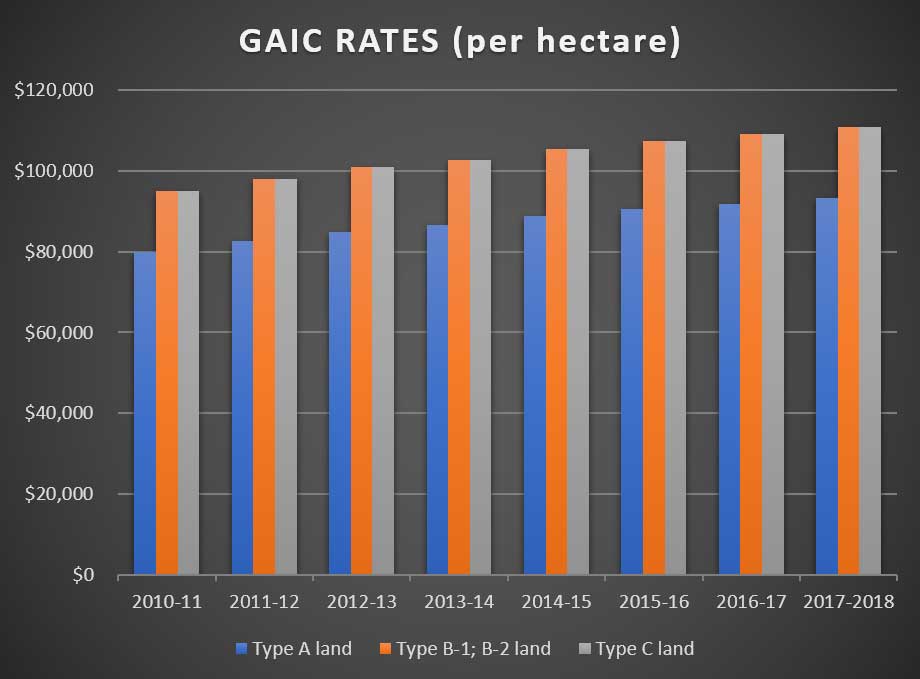 Deferred GAIC Interest Rate
Interest rate applied on Deferred GAIC Liability which is linked to Victorian 10yr Government Bond has compressed over time for several reasons, most obvious is unprecedented global monetary policy applied (QE) having a significant effect on asset prices/interest rates.
I think it's important to take a broader view if your deferring GAIC as you can see rates are slowly changing course, 2016-2017 was 2.3%, increased to 2.9% for 2017-2018. You may think this is only a small move, but we are pre-empting perhaps a longer-term upward trajectory where further increases can become more onerous when deferring GAIC payments.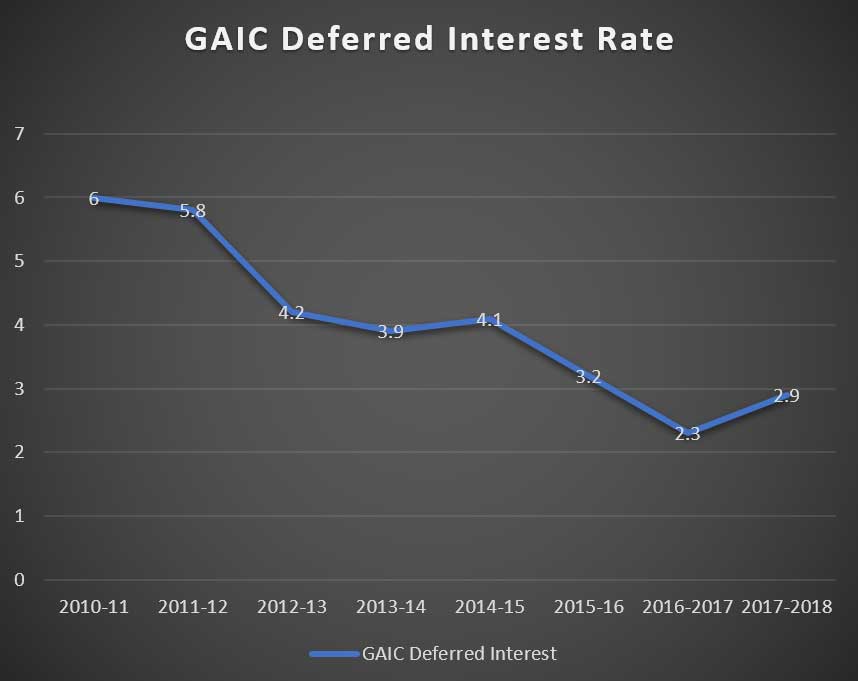 If you need further information on Growth Area Infrastructure Contribution you can find here;
https://www.sro.vic.gov.au/growth-areas-infrastructure-contribution
Data source SRO Victoria
James Okkerse
"Prudential Finance does not provide financial product advice and does not hold an Australian Financial Services Licence. Prudential Finance recommends that investors consider their own objectives, financial situation and needs before proceeding with any investment and seek professional advice. All information contained within this Website is specifically structured for corporate, business, commercial, construction clients, wholesale and professional investors."