Low Doc loans available from 2.99% p.a. up to 80% of Valuation.
If your financials and tax returns are not up to date although you have a good income that can be verified by way of an "Accountant's Letter" you may qualify for Low-Doc Loans.
Cash out
Income Verification – Accountant's Letter or Business Activity Statements
Call 1300 550 669 to chat about your Low Doc Loan
Get more information about low doc loans
What is a Low Doc Loan?
A low doc loan is short for low document loan. Generally the main difference between a full doc loan and a low doc loan is how loan serviceability is confirmed or proved.
A low doc loan requires an accountant to confirm income by way of a "Accountant's Letter or Declaration". A full doc loan requires Tax Returns and full Financials.
APPLY NOW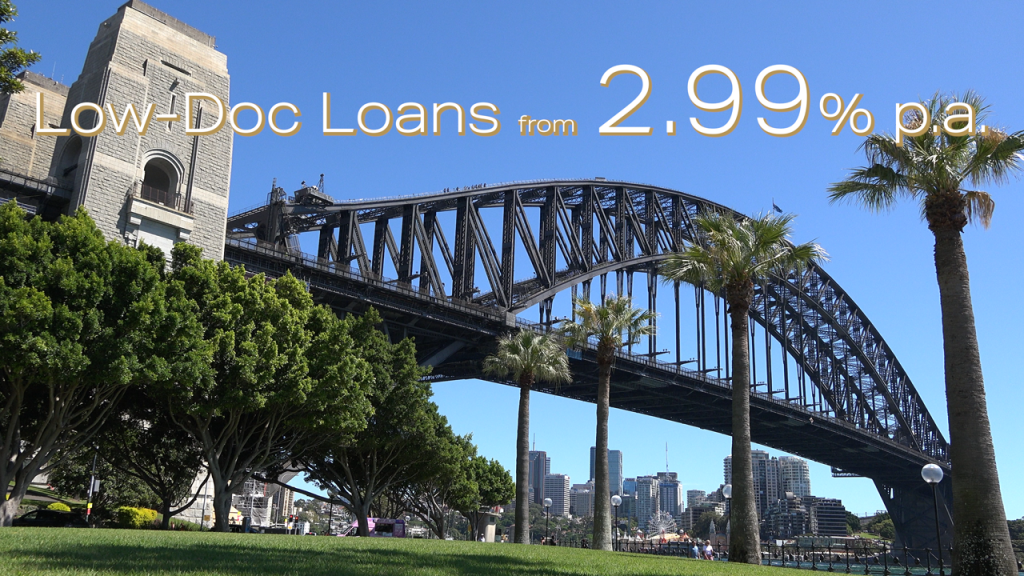 Telephone 1300 550 669 or complete the form below.
Terms & Conditions Apply